View a summary of significant events in the history of FCA since being founded
The Gladesville-Ryde club appointed the first Professional Soccer Coach in Australia
In 1939, the Gladesville-Ryde club appointed the first Professional Soccer Coach in Australia, Bobby Walker, who had played professionally in Scotland for Motherwell FC and Falkirk FC.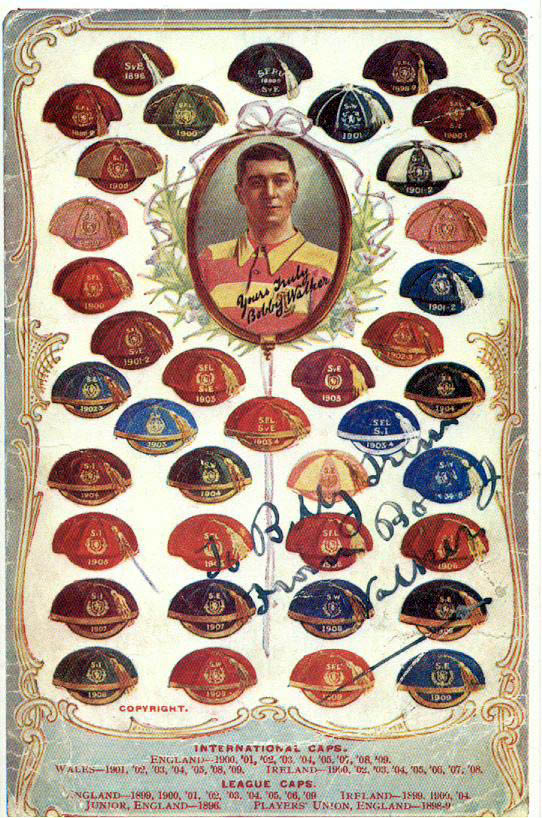 A "need for the formation of an Association of (professional) coaches"
Eric Worthington, National Director of Coaching Report in the 1984 Annual report states "… need for the formation of an Association of (professional) coaches".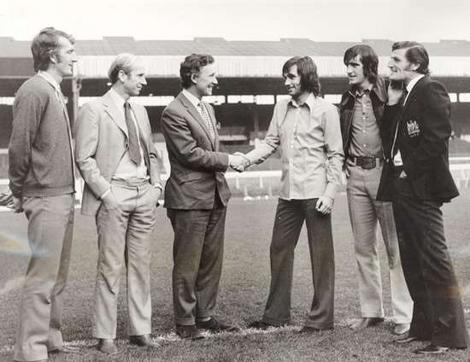 FCA Inaugural Meeting
Historically, Football Coaches Australia was formed on the day that the Australian male international "A" representative team qualified for the FIFA World Cup 2018, having been coached to the World Cup by an Australian national football coach, Ange Postecoglou.
Ongoing discussions with a cross-section of professional Australian coaches over the October-December 2017 period resulted in a resounding endorsement of the formation of an association.
FCA will provide coaches with industry recognition as a significant stakeholder in Australian football, a platform for a "collective coaches' voice" and professional support – particularly in legal advocacy, high performance, leadership, development and well-being.
After many months of careful planning and working with our prospective members across Australia, and with our coaches working abroad, FCA unveiled the Interim Executive Committee.
The interim committee was elected during the organisation's inaugural meeting, held on November 15 at Macquarie University in Sydney. They represent the many coaching cohorts in Australian football, including A-League, W-League, National Teams, Youth Development, Academy Development, NPL Clubs, Overseas-based coaches, Education and High Performance.
As part of the process to establish a Congress Review Working Group to review membership of the FFA Congress, a Football Coaches Australia delegation met with representatives of FIFA and the Asian Football Confederation in Sydney in February, 2018.
FCA sought representation, not only on behalf of coaches, but as an active voice which advocates for higher standards across the entire sport. FCA was represented at the meeting by interim directors, Glenn Warry and James Kitching, alongside FCA Interim Executive Committee members Spencer Prior, Warren Grieve and Kelly Cross. Other FCA ExCo members joined the meeting via teleconference. The FCA delegation warmly welcomed both the FIFA and AFC representatives to Australia and was pleased by the highly productive exchange of ideas.
"FCA presented our strategic plan to FIFA and the AFC and put forward our key priorities with regards to delivering better outcomes for coaches," FCA CEO Glenn Warry said, "all FCA and member federation coaching delegates present expressed the same view: that coaches have had no historical voice in the management of the game, which is unacceptable given the fundamental importance of what coaches do."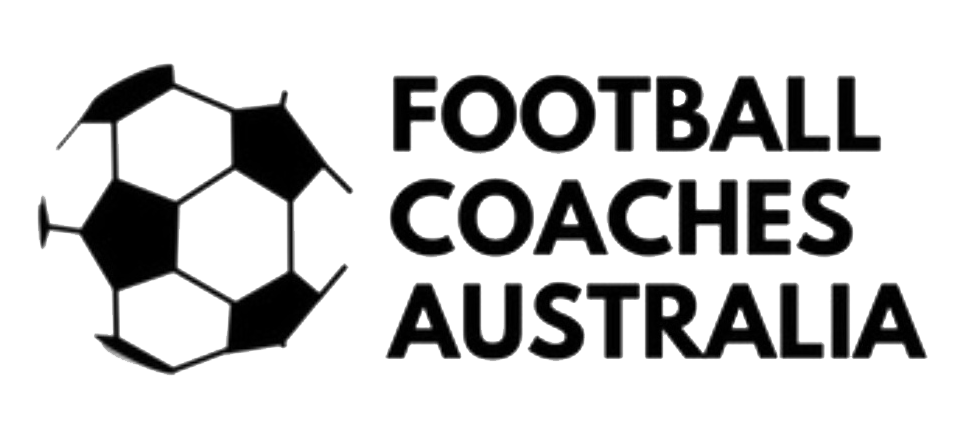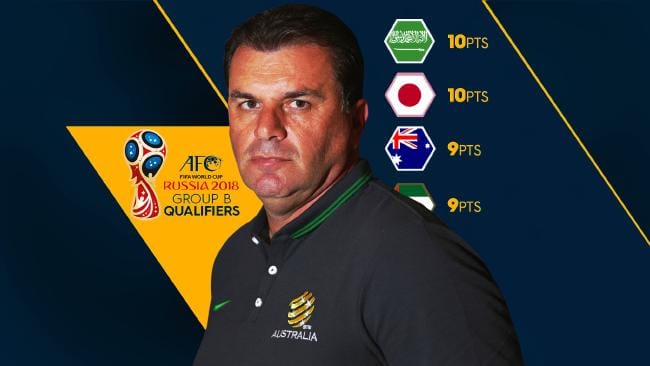 FCA/PFA Memorandum of Understanding
Football Coaches Association (FCA) and Professional Footballers Australia (PFA) are committed to working with a "unity of purpose" for the benefit of the game after agreeing to a Memorandum of Understanding (MOU).
Sharing a commitment to pursue the highest standards of professionalism in Australian football, the MOU commits the FCA and PFA to maintain a close working relationship between players and licensed coaches and signed a Memorandum of Understanding on 22 May 2018.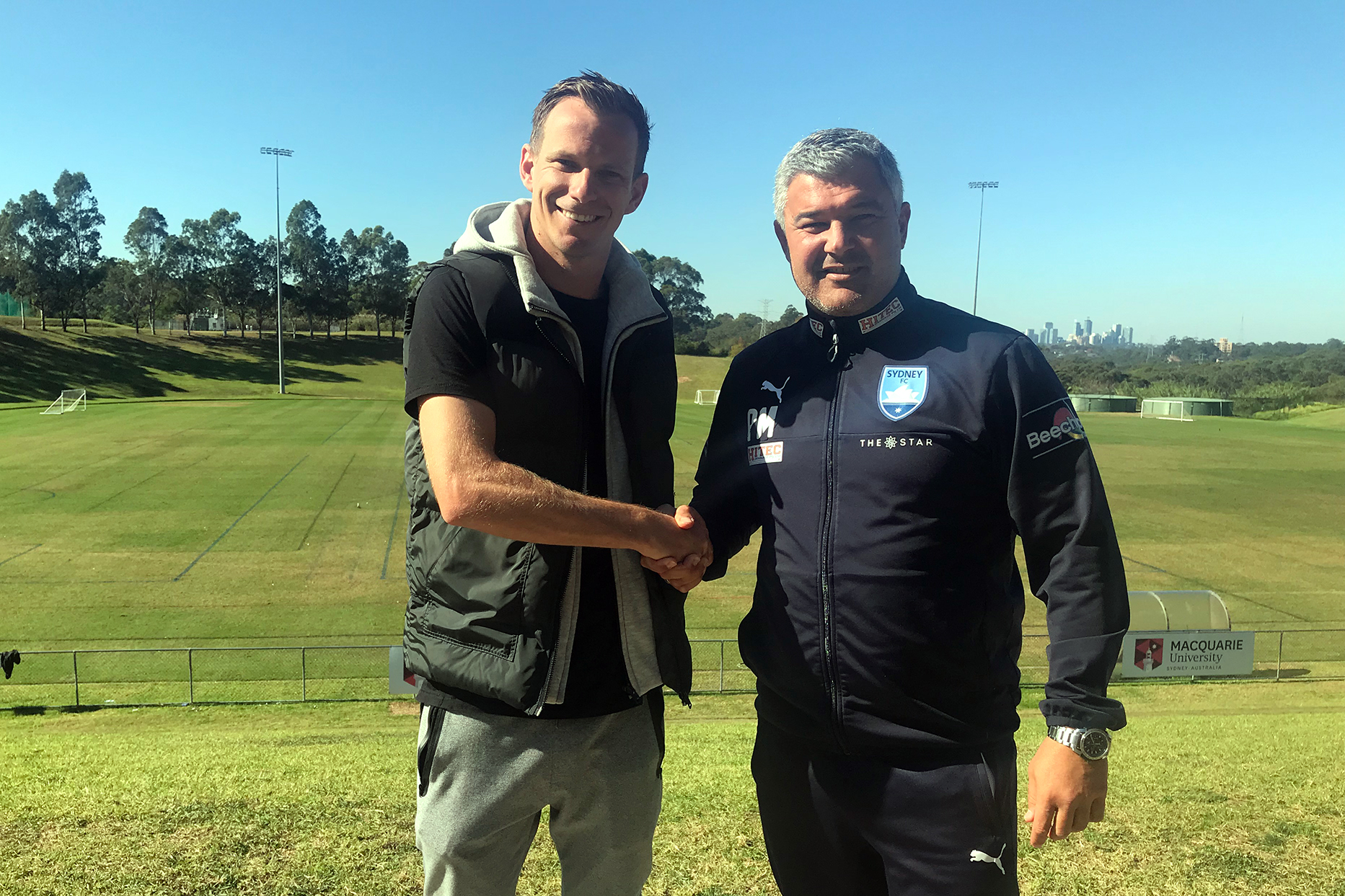 FCA Inaugural Annual General Meeting
Football Coaches Australia (FCA) announced that it had formally elected its inaugural board, following the organisation's historic first Annual General Meeting, held in Sydney on Thursday, July 2018
Highly-respected Australian football coach Phil Moss was formally elected as FCA's first President. Moss, 46, has previously managed A-League club Central Coast Mariners and was most recently the Assistant Coach for Sydney FC.
 "I'm extremely thankful & humbled to be handed the opportunity to lead as the inaugural FCA President," Moss said. "Having coached at all levels of the game in Australia it's a project very close to my heart & one that seemed but a pipe-dream up until a year ago.
"I'm a football coach who has stood in a lawyer's office fighting my fight with zero support & I'm so proud to say no Australian coach will now be forced to stand in those shoes moving forward.
"We take our place in the game very seriously & FCA will strive to give coaches the support & tools they require to survive & thrive in a job that is so unique & complex in its own way. 
"I'd like to congratulate my colleagues, especially vice-president Rae Dower, on their election to the inaugural FCA executive committee and thank our interim ExCo for guiding the organisation to this stage."
Australian U-17 Women's National Football Team coach Rae Dower was elected as the organisation's vice-president. 
I'm also very humbled to be elected as the inaugural Vice President of Football Coaches Australia. I am looking forward to supporting Phil, the FCA Exco and all Australian coaches to be recognised as a fundamental stakeholder of the beautiful game.
Also elected to the FCA Board were Canberra United FC W-League Head Coach Heather Garriock, Brisbane Roar FC W-League Head Coach Mel Andreatta, Head of Development at Football West, Jamie Harnwell, former Head of High Performance at Sydney FC Andrew Clark and Sydney FC's Academy Director, Kelly Cross.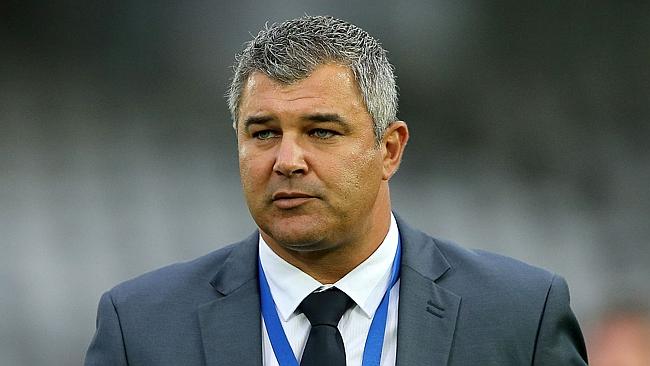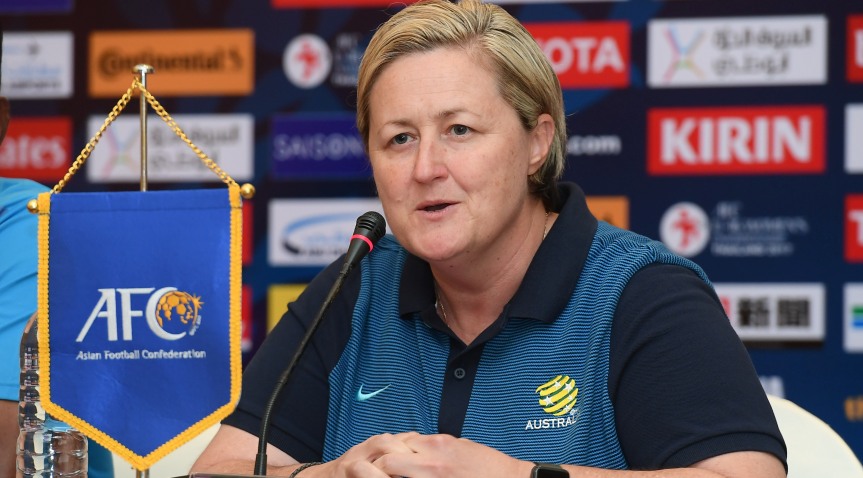 Congress Review Working Group Final Report
The Congress Review Working Group (CRWG), published its final report on 7 August 2018.
FCA supported the governance reform in Australian football and the direct implementation of Article 15 (j) of the FIFA Statutes which would ultimately lead to a broader, balanced representation of Australian football stakeholders on the FFA Congress and with the ability to vote at the FFA AGM.
FCA also welcomed the recommendations that the FFA Board (directly elected by stakeholders) remain independent in line with best-practice Australian corporate governance standards and that a timeline be established for the corporate separation of the FFA and the A-League.
However, FCA was most disappointed that coaches were effectively excluded from the governance structure envisioned by the CRWG, being recognised as a "Special Interest Group".
This accorded with the manner in which coaches have historically been forgotten in the organisation and structure of Australian football – and was very reason underpinning the creation of the FCA.
In this regard, the CRWG report noted that 'coaches standing committees' – which the FFA has argued represented coaches in the existing FFA Congress – were not established in five Member Federations, and was non-active in another Member Federation.
FCA expressed concern about the (4-5 year) qualification processes proposed by the CRWG for 'Special Interest Groups' (effectively, those stakeholders not invited to form part of the CRWG) to become "Full Members" of the FFA Congress.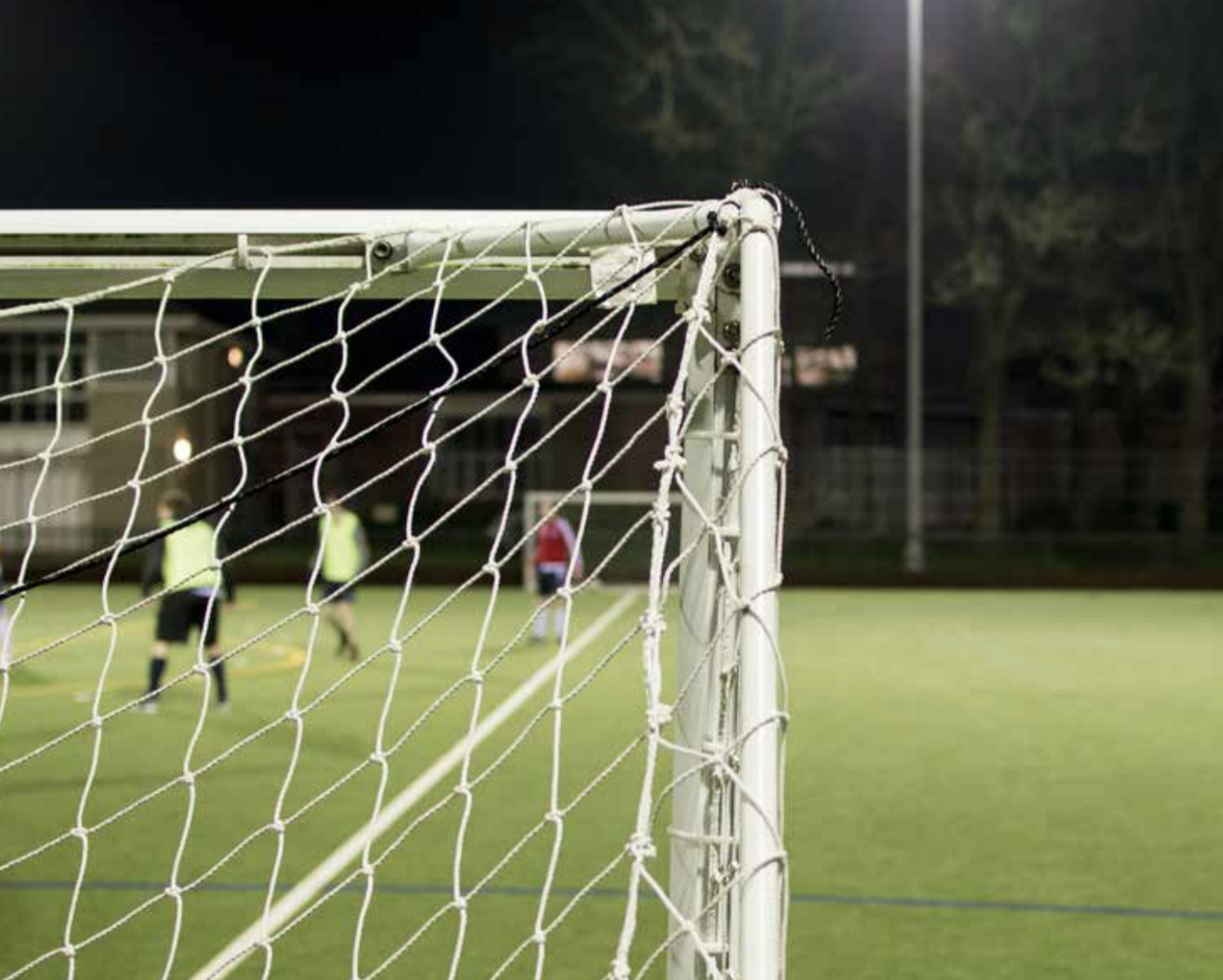 Application to be Qualifying Member of Football Federation Australia
In accordance with Section 6.3 (c) of the Football Federation Australia (FFA) Constitution (dated 16 October 2018) (Constitution), Football Coaches Australia Inc. (FCA):
(i)   formally applied to become a Qualifying Member of the FFA (Refer Application letter);
(ii)  registered its intent to represent the 'special interest group' of (Australian licensed) football coaches within the FFA; and
(iii)   addressed compliance with the Qualifying Member Criteria in Schedule 1 to this letter.(plus relevant attachments)
Football Coaches Australia formally registered its intent to become a representative member of a Special Interest Group of Football Federation Australia and submitted a formal application to become a qualifying member of Football Federation Australia.
The submission demonstrated FCA's intention of establishing the coach association's institutional integrity of any new member, that is (1) commitment, (2) capacity and (3) capacity to professionally represent, govern and manage their constituents having regard and respect to integrity, transparency, accountability and diversity.
As a qualifying member, FCA could potentially now be a member of a FFA Standing Committee.

Football Federation Australia (FFA) Fifteenth Annual General Meeting (AGM)

The purpose of the AGM was to receive and consider the Annual Financial Report of FFA, report on the Annual activities of FFA, inform the members of the FFA annual budget and elect up to four directors to the FFA Board.

The members also considered, and passed resolutions to grant qualifying member status to Football Coaches Australia (FCA) and the Association of Australian Football Clubs (AAFC) under the FFA constitution.
FCA now looked forward to progressing its pathway to becoming an Associate/ Provisional Member and ultimately towards a full member.

In February 2019 FCA liaised with all Member Federations, the Australian Professional Football Clubs Association, and the Australian Association of Football Clubs to further the discussion regarding the implementation of standard grievance procedures and standard contracts for professional coaches as soon as possible.
FCA drafted the Association's following policy positions relating to these employment-related
positions.
Australian Sports Foundation
In March 2019 Football Coaches Australia registered with the Australian Sports Foundation to gain deductible gift recipient status
The aim of registering with ASF is to support Football Coaches Australia to raise funds for the Association's projects.
The Australian Sports Foundation is uniquely positioned to enable philanthropic support to Australian sport by providing tax deductibility for donations made to projects signed up with them. ASF is the only organisation that can provide a tax deduction for donations to sport across Australia.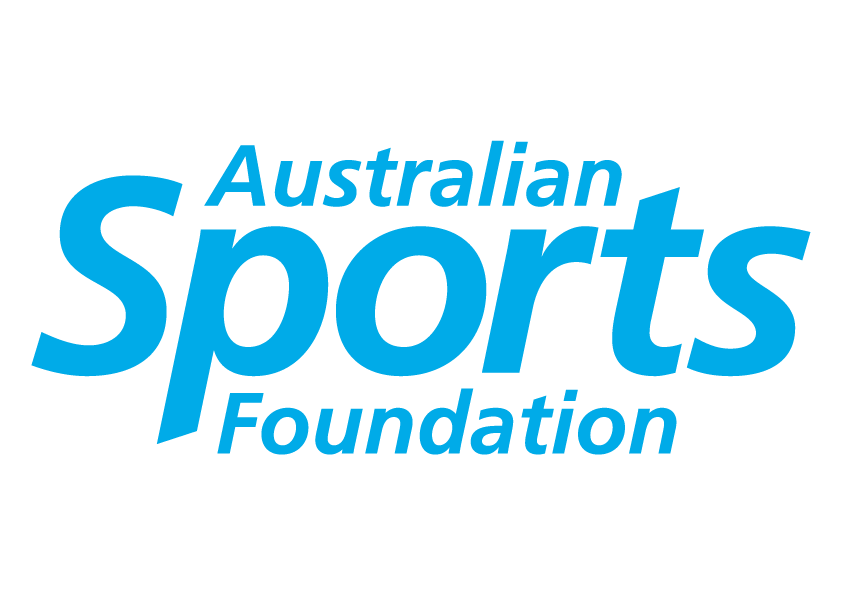 The Football Business Network
Football Coaches Australia partnered with The Football Coaching Network to host regular football functions to talk about the game and provide influential coaches, within our game, with the opportunity to present as keynote speakers or panel presenters.
TFBN will also support FCA to hold unique events recognising the achievements of Australian professional and community football coaches.
The Football Business Network is a platform for like-minded corporate executives who have a passion for the round ball game to come together.  Whether this is to look at business opportunities, sponsorship opportunities, discuss ideas with Australian professional football coaches – or just a place to socialise and talk all things football.
FCA's first 'pop up event was held at the Sydney CBD Hotel on Thursday 16th May.
International Football Coaching Conference Australia
FCA entered into a partnership with International Football Coaching Conference Australia (IFCCA) regarding their inaugural football conference, which was held at the RACV Royal Pines Resort, Gold Coast on Saturday 25 May and Sunday 26 May, 2019.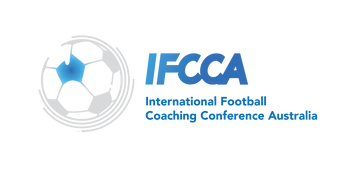 Association of Football Coaches and Trainers (AFCAT)
FCA held discussions with the Association Football Coaches and Trainers (AFCAT) to partner with Football Coaches Australia and to become FCA Victoria on July 1, 2019. FCA and AFCAT are currently formalising a Memorandum of Understanding regarding this partnership.
During the partnership transition the current two hundred (200) AFCAT members were recognised as FCA Associate members.
A not for profit organisation, AFCAT was founded in October 2012 by a group of coaches, & headed by their hard working Executive Ian Greener, Harry Bingham, Frank McGrellis and Rolando Navas, who volunteer their time to provide opportunities for coaches to have access to coaching material from around the world. The coach association also has provided numerous opportunities for coaches to network and collaborate with other coaches of all levels.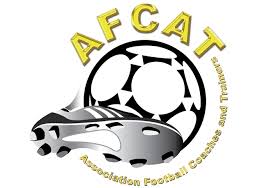 FCA National Well-being Support Services
PFA agreed to provide FCA members with shared access to PFA national wellbeing support services. 
PFA Members have access to a variety of wellbeing programs and services designed to provide critical support in times of need but also to assist them in dealing with the demands of professional sport both on and off the pitch.
FCA will be able to access the same 'confidential counselling and psychological support services to assist in dealing with a variety of challenges' that coaches may also be facing, including:
Addiction
Anxiety
Depression
Relationship breakdown
Grief
Transition
Medical Support & Screenings