FCA – Sport Session Planner Membership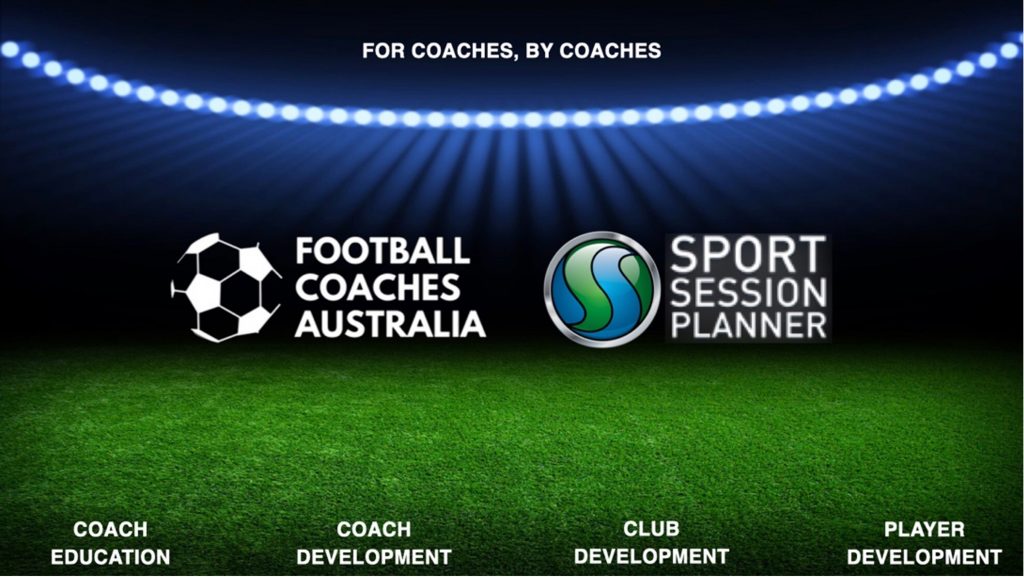 Football Coaches Australia and Sport Session Planner have formed a partnership for the purposes of delivering football coach professional development programs to support coaches in the planning and delivery of their annual training program and individual training sessions.
Getting the best out of your players is a fine art. As a coach you not only need to identify the what, when, where, who and how of a situation, you also need to be prepared to deal with it effectively.
Planning a training session should:
Be simple to construct
Have variation
Have your key learning objectives visible to help you stay on track when coaching your session.
Sport Session Planner designed its session planning tool to give you just that!
Most coaches are not IT managers, so when SSP design products they design them with the practical coach in mind… Simple to use, easy layout and logical progressions for building brilliant coaching sessions.
View the FCA SSP partnership media release here.
Sport Session Planner.com Team Sharing TM Link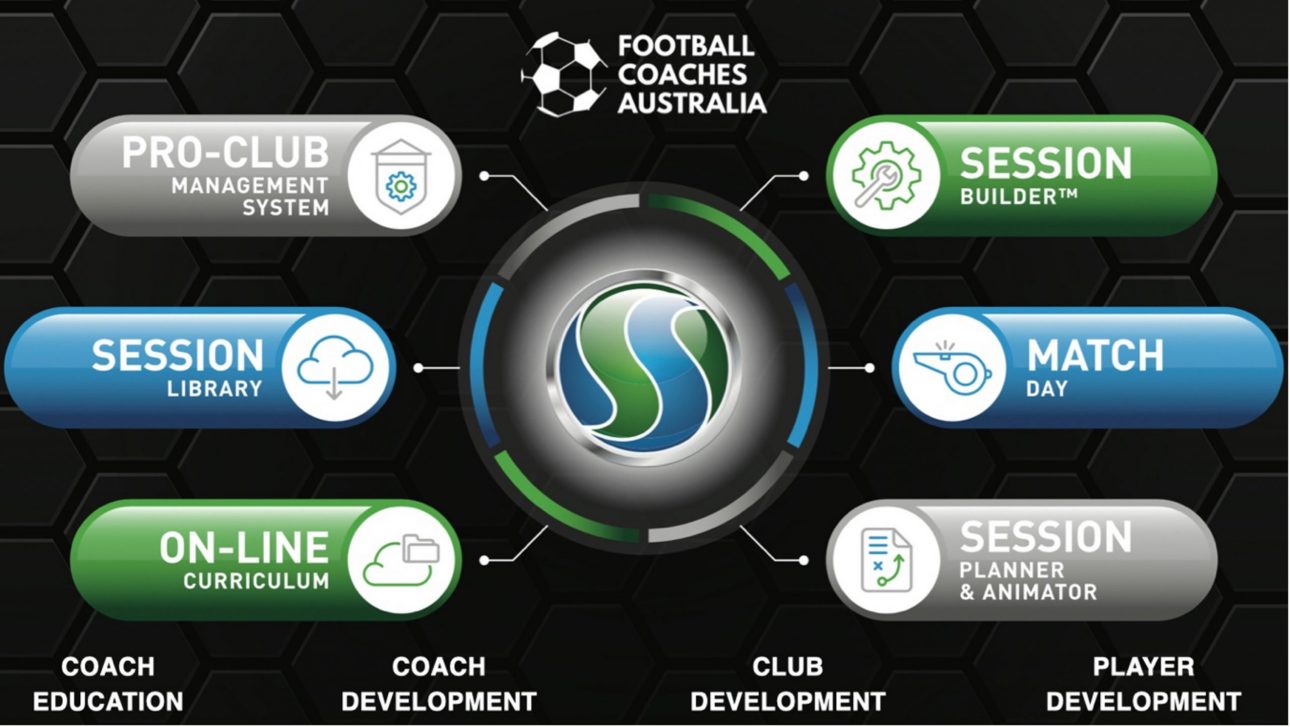 Explore the Sport Session Planner Coach/Club Benefits
Introduction
Overview of Software Systems
Club /Coach Benefits
Bespoke Libraries
Animation Software
FCA-SSP MEMBERSHIP TABLE FOR INDIVIDUAL COACH LICENCES & PROFESSIONAL DEVELOPMENT
You can register for the FCA – SSP Licence and professional development  programs either as an FCA Member, a non-FCA member or a current Sport Session Planner member.
If you are not already an FCA member becoming a member provides you with significant advocacy, professional development and wellbeing support benefits in addition to the discounted access to sport session planner. Become an FCA member or renew your membership here.
Club FCA – SSP licences coming soon.
FCA Member
(Current FCA members only)
Includes FCA SSP licence, plus:
• 2 x FREE on-boarding sessions
• 12 x FREE FCA-SSP Principles of Play PD sessions
• 2 x FREE FCA-SSP Premium PD sessions
Non-FCA Member
(Available to non-FCA members)
Includes FCA SSP licence, plus:
• 2 x FREE on-boarding sessions
• 12 x FCA-SSP Principles of Play PD sessions at $10 per session
• 2 x FREE FCA-SSP Premium PD sessions
SSP Member
(Current SSP members only)
Includes:
• 2 x FREE on-boarding sessions
• 12 x FCA-SSP Principles of Play PD sessions at $10 per session
• 2 x FCA-SSP Premium PD sessions at $20 per session
Enquiries and Key Contacts