Support the FCA cause by sponsoring the association. Sponsors get access to member promotions, branding on FCA material, opportunities to talk at FCA events and numerous other communication and branding options.
To become an FCA sponsor with FCA contact Troy on E: troy@footballcoachesaus.org.au or M: 0408723355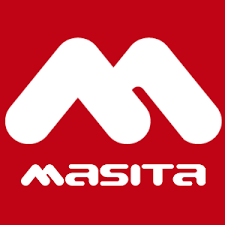 Masita Sportswear was founded in 1933 by family Maas from the city of Sittard. At first, Masita concentrated at trading and process leather products. Since the sixties Masita specialized in sportswear team clothing.
For over 40 years Masita is one of the leading suppliers in the team- sports market, where the company focused mainly on countries like The Netherlands, Belgium. Luxemburg and Germany. Masita also exports its high-quality sportswear products to Australia, the United Kingdom, France, Austria, Switzerland, Ireland, Scandinavia, Hungary, Croatia and several countries in Africa.
Back in 2014 Masita General Manager, Tim, a local soccer club committee member, busy dad and small business owner, identified a solution to simplify the fundraising efforts for his local club.
Incorporating his business connections in the household appliance, entertainment and computer industry, Tim created a platform to ease the burden on sporting, social and community clubs to raise much-needed funds whilst accessing uniforms, merchandise and apparel – all with the focus on simplicity for clubs run by volunteers.
Fast forward to today, and the Masita team is working with clubs, associations and not for profit organisations in the My Club Shop network all around Australia.
https://masita.com.au
https://www.myclubshop.com.au/about