Welcome to the FCA XVenture College and Essential Skills Program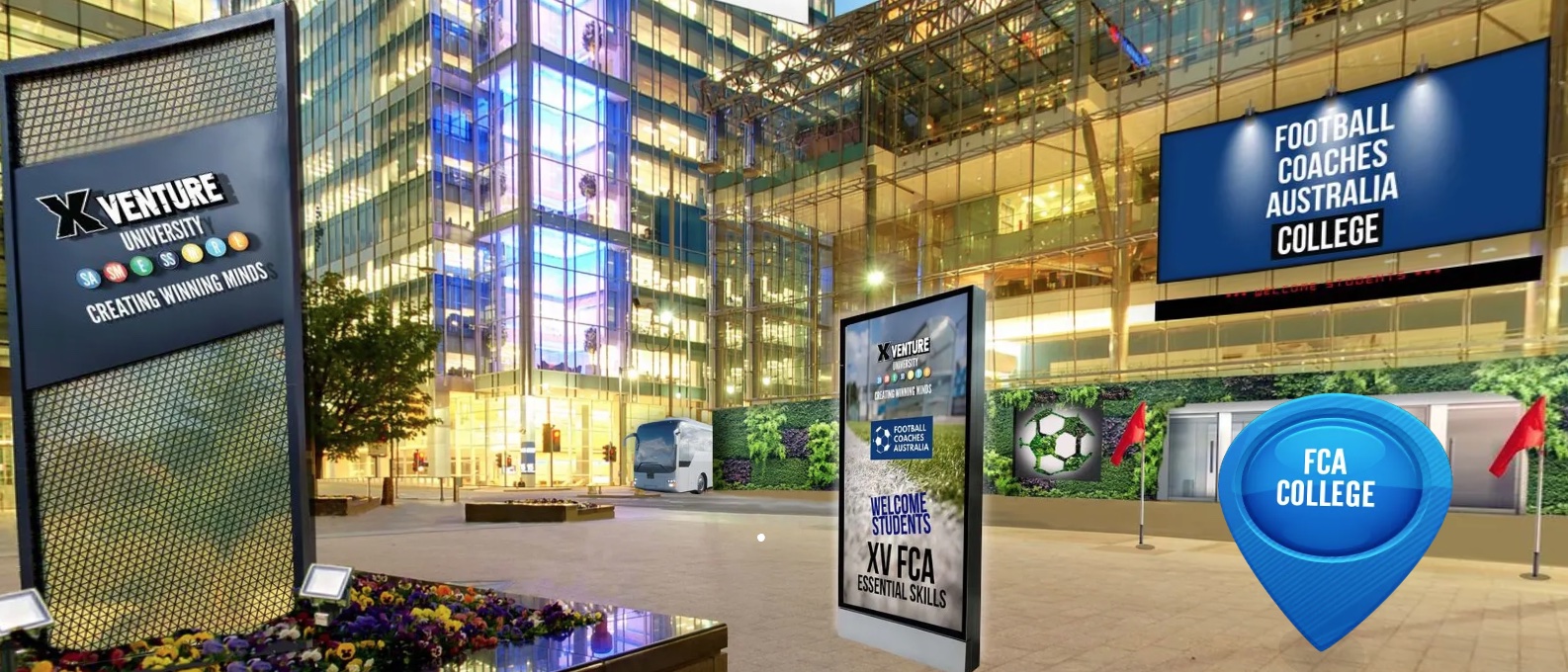 FCA welcomes all Australian advance licence and community football coaches to the FCA XVenture College and the Essential Skills programs.
This is a world first opportunity presented initially to all Australian coaches but accessible to every coach around the football universe, and is in line with the Football Coaches Australia mantra of "Promoting and strengthening the reputation of football in Australia and the reputation of Australian football on the world stage".
The program was created by XVenture Founder and CEO, Prof. Mike Conway, who is the emotional agility and mind coach for elite athletes and teams (including Olympians, the Socceroos and A-League teams) and global corporations/ organisations.
This series of modules delivered completely online, in a revolutionary virtual world environment, aims to develop the 'essential skills' of coaching across 5 modules –
Leadership
Resilience
Culture
Communication Skills
Mental Agility & Emotional Intelligence
At the very heart of everything FCA stands for is 'For Coaches, By Coaches' so this is an incredible opportunity to enhance the continuing education around every coach's journey no matter what level they are working at. It is something we, along with our highly valued partners XVenture, are just so proud to present.
A new way of learning for our new world:
State-of-the-art online learning platform
30 CPD points for each individual module from Football Australia
Recognition for prior learning from a major Australian University
Each module is approximately twelve hours of self-paced study
Fully integrated and multi-media style materials in the form of videos, articles, activities, podcasts and assessments with a football theme
Multiple-choice test to demonstrate understanding of the materials
Real cases and examples from football coaching – from grassroots to elite
Receipt of certification on completion of modules
Phil Moss, President of FCA, will introduce the course to participating coaches as they make their way through the virtual world of the FCA XV College foyer. View below:
Thank-you for joining Football Coaches Australia and XVenture on your lifelong learning journey. Enjoy!