Thursday 11 September 2020
Sydney, Australia
Football Coaches Australia (FCA) has announced the appointment of Sydney FC Hall of Famer Terry McFlynn as its newest Executive Committee member at its Annual General Meeting (AGM) on September 9.
McFlynn was delighted to formally join the organisation after contributing in an unofficial capacity for three years.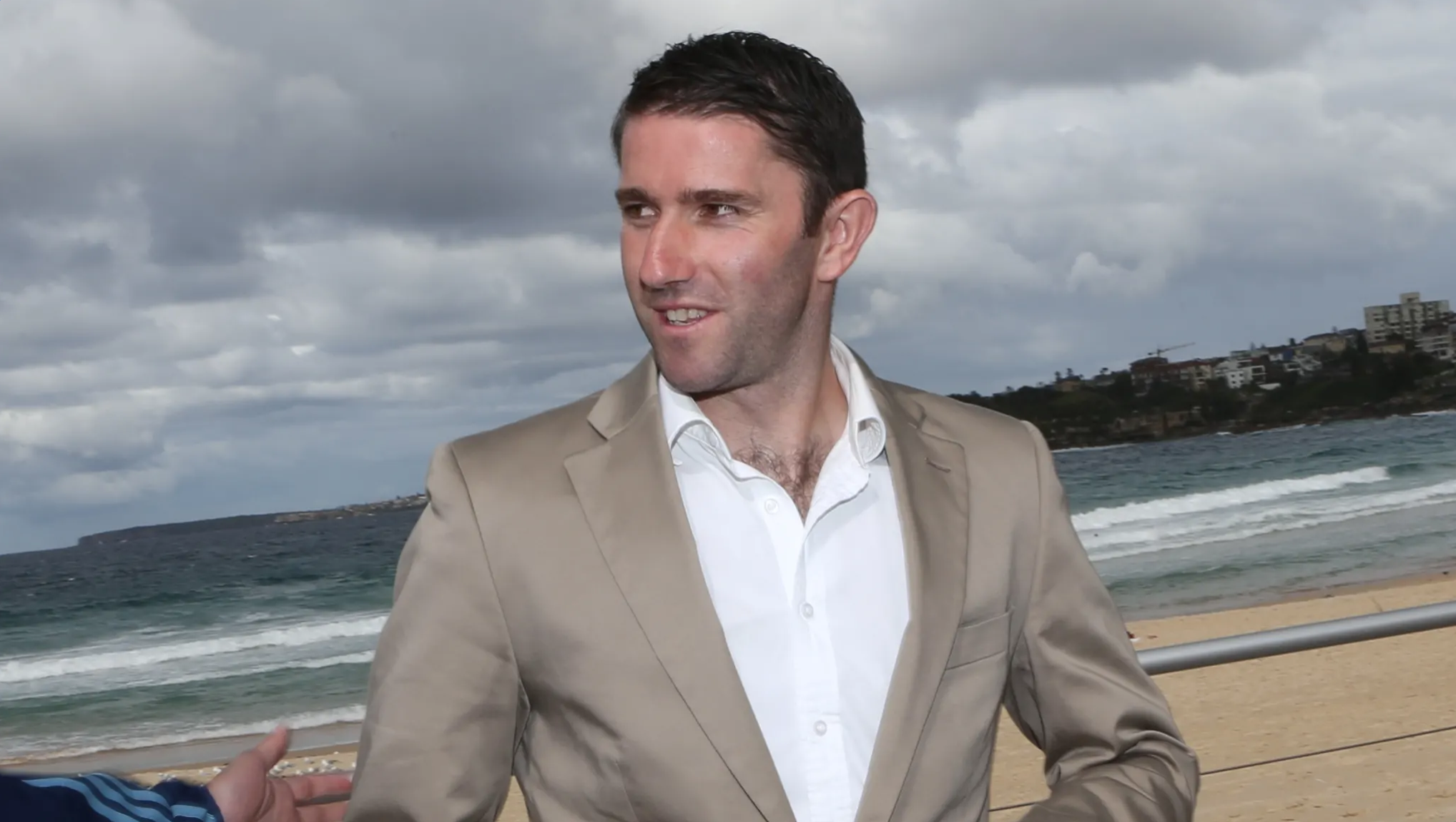 "I was very honoured to be considered for the position and I'm thrilled to join FCA in an official capacity. The organisation is extremely important for football in Australia as it provides coaches with a voice and a direction," McFlynn said.
"I'm here to support all of the people at FCA in any shape or form that I can. I very much look forward to working with Glenn Warry, Phil Moss, Heather Garriock, and the rest of FCA's stakeholders who all do a fantastic job to advocate for coaches in the country."
McFlynn will bring a world-class pedigree to FCA after enjoying a stellar career in Australian and international football, most notably as a player in the Hyundai A-League with Sydney FC. He has also captained Northern Ireland at junior level, from U15s through to U23s.
Since his retirement as a player in 2014, McFlynn's leadership qualities and football knowledge have allowed him to successfully transition into a number of professional roles off-field.
He has served as General Manager of Player Welfare and General Manager of Football Operations, both at Sydney FC, and now works as Perth Glory's Academy and W-League Manager.
FCA President Phil Moss warmly welcomed McFlynn, highlighting his leadership qualities and football experience, both on and off the pitch.
"I'm personally over the moon, Terry is a football person of the highest integrity. With his administrative and coaching mind, his value to FCA will be immeasurable," Moss said.
"His skillset is extensive and varied. It is another example of the incredible calibre of people who are getting involved with FCA, which speaks volumes to the work that the organisation does."
In addition to welcoming McFlynn to its Executive Committee, FCA's AGM served as a platform to reflect on the organisation's positive growth over the last 12 months and map out its key objectives for the future.
The association, which now boasts 382 members, reported major progress across three major pillars of focus – Governance, Advocacy, and Professional development.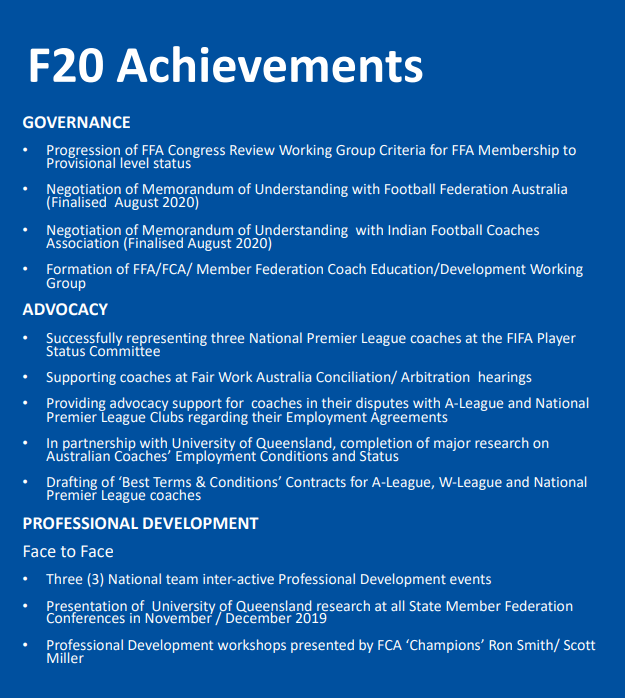 "I think the highlight for me over the last 12 months has been the collaborative approach that we have been able to achieve with key stakeholders. This shows how determined we are to work together with key stakeholder for the good of the game and for the good of coaches," Moss said.
"It is important to pay tribute to the work Glenn Warry (CEO) and Heather Garriock (VIce President) do. They are consistently working hard and in the best interests of coaches around Australia. The attendance at the AGM was very strong and it shows that FCA is growing and making a genuine difference."
Since its inception in 2018, FCA has also made a commitment to gender equity and promoting diversity. Throughout the past year, the association made progress on this commitment by collaborating with the FFA's Women's Football Council, establishing a women's mentorship program, achieving 40 per cent female representation on its Executive Committee, and working to break down barriers and attitudes towards women in coaching roles.
With the past 12 months proving to be successful, Moss is determined for FCA not to rest on its laurels and to continue its positive momentum.
"We are always thinking about what more we can do and how we can improve. It is important to keep those principles in mind because we have set a really strong foundation, but we are in no position to sit back and pat ourselves on the back. We need to continue to grow and evolve," Moss said.
"The key priority moving forward will be driving revenue streams. We have set a strong platform now from which to build on, but driving sustainable revenue streams will ensure that FCA is financially viable and can stand on its own two feet. There are some really exciting things in the pipeline and I am confident that we can achieve that."
Heather Garriock, Vice President of FCA echoed Moss' sentiments surrounding financial sustainability, stating that accomplishing stable revenue streams was now a "must" for the organisation, particularly among corporate and commercial partnerships for FCA's mentor program.
With COVID-19 dominating the landscape around the country FCA has acted as a beacon of leadership, hosting more than 30 webinars and professional development workshops which reached in excess of 37,000 coaches nation-wide.
"Creating financial avenues is in our control. People are really enjoying FCA's professional development workshops but at the moment we have been delivering them on a voluntary basis and it's unsustainable," Garriock said.
"It needs to become a two-way street and we need participants to contribute on their end because otherwise, the services FCA offer won't have longevity. So we will look for ways to convert the people attending the workshops and Zoom conferences into full-fledged members."
Football Coaches Australia media contact:
Glenn Warry
Chief Executive Officer
Football Coaches Australia
M: 04127 346 312
Originally published at: https://www.soccerscene.com.au/football-coaches-australia-agm-wrap-up-terry-mcflynn-appointed-to-executive-committee-as-organisation-achieves-major-growth/